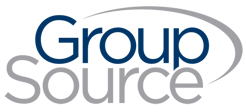 At Agilus Work Solutions, we appreciate your hard work and commitment. We know being a contract employee, self-employed or independent contractor is not always easy- especially when it comes to unexpected health issues or protecting you and your family from the rising cost of health & dental care.
Through the Contractor Benefits Program, you can expect comprehensive coverage for you and your family. The plan is administered through GroupSource, one of Canada's best-known administrators of Group Benefits, using their state-of the-art online delivery platform that makes the program easy for anyone to use. Best of all, there are no medical questions to answer and no exclusions for pre-existing conditions.
Flexible Options
Superior amounts of coverage (e.g. $10,000 annual drug maximum)

Pre-approval for coverage with no medical questions

No pre-existing medical condition exclusions

Coverage for eligible drugs that you are already taking before joining the plan

No waiting period for Basic Dental benefits

Very low overhead expenses so more of your premiums go towards coverage.

Life insurance for members and their families is included

A comprehensive Wellness program through LifeWorks that provides a wide variety of counselling services at no additional charge to you and your family

The right to convert your Life and Health coverage to a personal plan when you leave the Contractors plan
Employee Assistance Program
Along with our extensive benefits plan, your coverage will also include access to our Employee and Family Assistance Program (EFAP) administered by LifeWorks at no additional charge.
Your Employee and Family Assistance Program (EFAP) provides you with immediate and confidential help for any work, health or life concern. We're available anytime and anywhere. Let us Help.
Understanding your Employee and Family Assistance Program (EFAP)
Your EFAP is a confidential and voluntary support service that can help you take the first step toward change. Let us help you find solutions to the challenges you face at any age and stage of life. You and your immediate family members (as defined in your employee benefit plan) can access immediate and confidential support in a way that is most sited to your preferences, comfort level and lifestyle.
No Cost
There is no additional cost to you or your family to use EFAP. This benefit is provided as part of your benefit package. Your EFAP can provide a series of sessions with a professional and if you need more specialized or longer-term support, our team of experts can suggest an appropriate specialist or service that is best suited to your needs. While fees for these additional services are your responsibility, they may be covered by your provincial or organizational health plan.
Confidentiality
Your EFAP is completely confidential within the limits of the law. No one will ever know that you have used the program unless you chose to tell them.
Have more questions? Check out our FAQs section here!