Agilus Work Solutions is the largest full-service, Canadian-owned recruitment firm.
Agilus Work Solutions is a team of over 200 professionals working for businesses in Canada by finding the best qualified candidates to help meet and exceed talent and business goals. For over 46 years we have been connecting job seekers with meaningful employment. We do this as the largest full-service, Canadian-owned recruitment firm with offices across the country. We place over 10,000 job seekers in roles every year in Engineering, Technology, Professional/Office, and Light Industrial roles at Canada's best companies.
We place innovative STEM candidates in support of energy transition, we fuel innovation and digital transformations by building world class project teams and help advance Canada's productivity and economy by working with multiskilled professionals who are experts in business, and as passionate about creating better outcomes as we are. We care, we collaborate, we make an impact, and we are better with our clients and candidates.
Here is our story: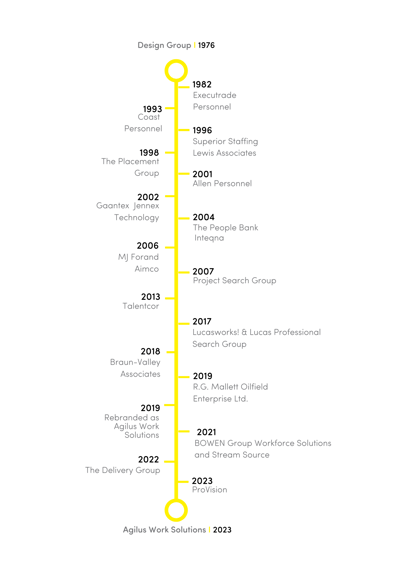 Our Footprint
With employees across the country, Agilus provides national reach and local knowledge, leading a connected forward-thinking work community.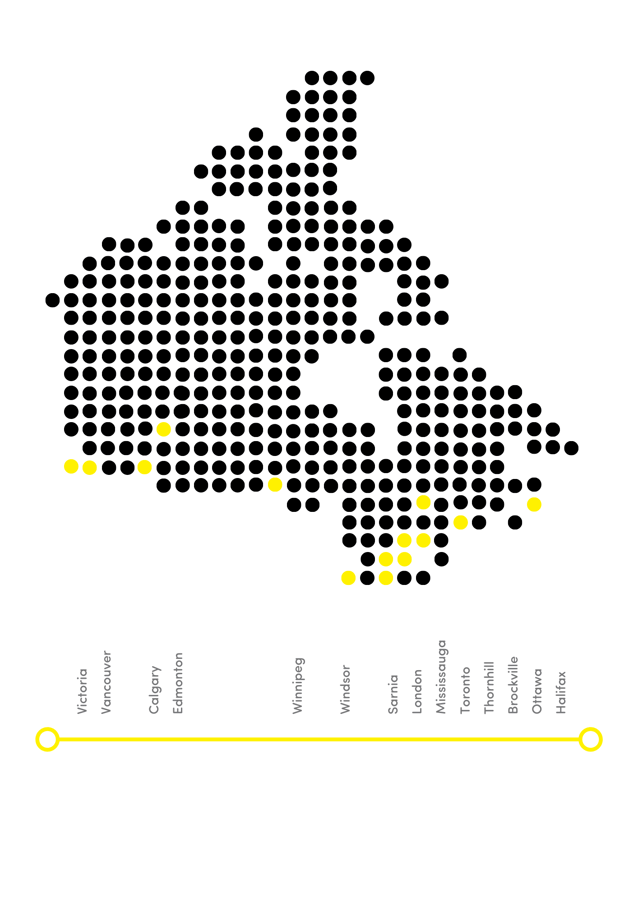 Our promise to you
As a partner in your job search, we will be responsive and dependable, recognizing this is an exciting yet stressful time in your life. We will be pragmatic and down-to-earth in our dealings with you so that you always know where you stand. Welcome to our candidate community. We cannot wait to meet you.
We are proud to support our client community by sourcing and representing the best qualified talent for you. We commit to understanding your business needs, work culture, employer brand and competitive marketplace. We will help you achieve better outcomes by acting as a trusted advisor and business partner. We will respect your business processes and value your time.
News
Agilus Work Solutions further expands its technology recruitment business with the acquisition of ProVision. Read our media release here.
We are proud to announce that Agilus has been recognized as a winner of the prestigious Canada's Best Managed Companies Platinum Club designation for the 24th consecutive year in 2023. Read our media release here

.