The world of Technology is evolving at an ever-increasing pace. Programs, languages and codes that were the talk of industry today, can become quickly outdated, or even obsolete in a matter of weeks. Due to this fast-paced change, it is imperative for IT and technology professionals to keep tabs on the emerging technology trends and upskill continuously, so that they stay relevant and employable in the job market.
Here are top 5 technology trends that you should be aware of and consider learning more:
Artificial Intelligence (AI):
Without even realising it, you are exposed to AI regularly in your daily lives. Be it online shopping, financial transactions, smart devices or even your social media platforms, AI has become a component of almost every digital experience in the world. With such limitless application potential, there is no surprise that AI has emerged as one of the top trending and most sort after technology. There is a significant dearth of AI professionals around the world. As more and more companies are investing in AI it has become an incredibly sought-after skill. Upskilling as an AI professional can help you secure jobs like Machine Learning Engineer, Data Scientist, Data Analyst, BI developer, Computer Vision Engineer etc.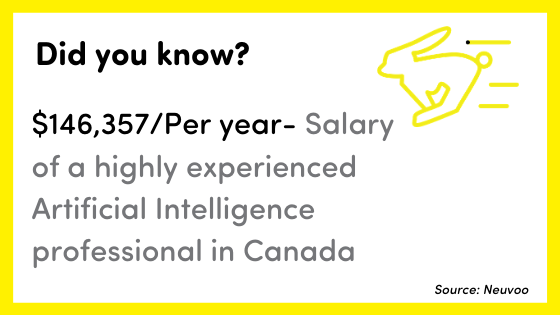 Internet of Things (IoT):
According to International Data Corporation (IDC), it is estimated that around 41.6 Billion IoT devices will be used world wide by the year 2025. This means the number IoT devices connected to the Internet, like machines, visual equipment, sensors etc. will continue to grow. With such a wide range of applications and the niche knowledge and skillsets required to construct these devices, it is no surprise that IoT professionals will continue to be in high demand, in Canada. According to Neuvoo, the average IoT salary in Canada is $100,000 per year, which makes it one of the high paying jobs in Canada.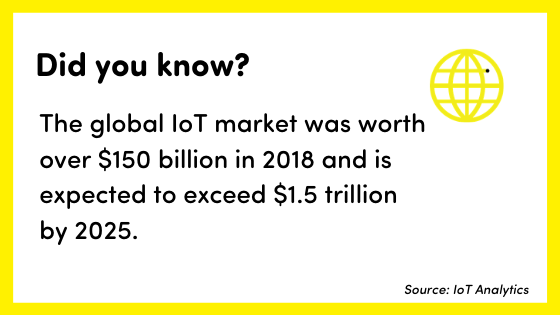 Robotic Process Automation (RPA)
On an average at least 40% of your daily work tasks are completed using the Robotic Process Automation (RPA) technology, making it a highly trending technology of the year 2020. RPA uses a combination of software and hardware systems to automate a variety of daily redundant functions such as handling emails and business data, and processing transactions. As global businesses continue to automate even more of their processes to gain efficiencies and reduce costs, the demand for professionals skilled in RPA will continue to rise. RPA Developer, Consultants, Solution Architect and RPA Business Analyst are some of the sought roles in this technology.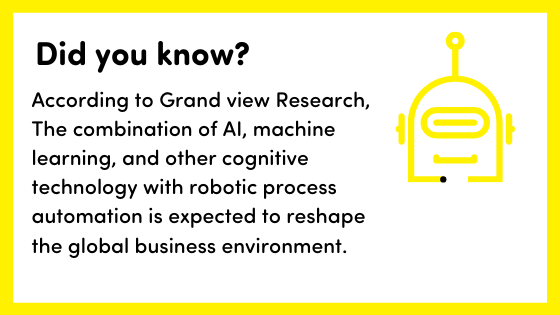 Virtual Reality
According to Hired.com's annual state of software engineers report, there has been a 1,400% growth in interview demand for Augmented Reality and Virtual Reality engineers in the past year. Although the concept of Virtual Reality was first meant to develop simulated sensory experience for gaming and entertainment, it was soon adopted in other industries as well. Today, the VR technology is trending in many other domains such as medicine, business, training and development, research etc. With such a widespread application, career opportunities for VR specialists are unlimited, making it one of the most trending technologies in 2020.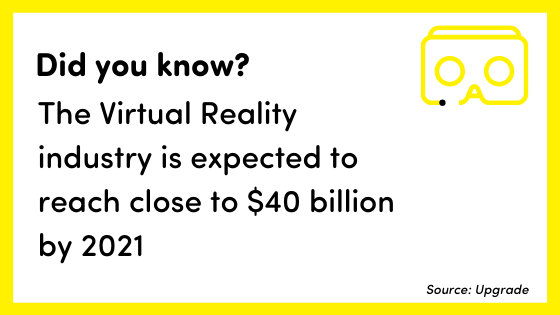 Intelligent Apps
In today's fast-paced world, intelligent apps have become an integral part of our daily lives. Alexa, Siri, Google Assistant are examples of intelligent apps that bring ease, comfort and speed to real-time decision making. Intelligent apps use artificial intelligence components like data analytics, robotics, deep learning and combine it with natural language processing. As global technology giants like Google, Oracle, Apple etc., are investing heavily in building new capabilities in these Intelligent Apps, the demand for Intelligent App developers will continue to increase in Canada.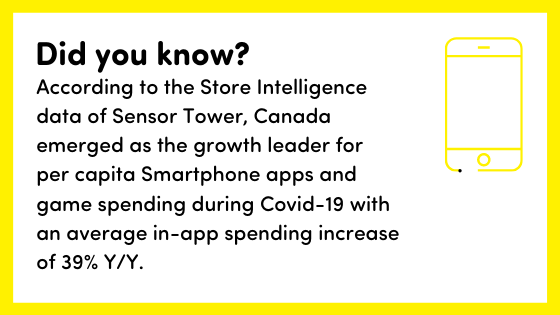 The year 2020 has been nothing short of a roller coaster ride. Covid-19 pandemic has challenged every profession and industry around the world and in Canada like never before. And Technology is no exception. In fact, as the world is finding ways to get back to living in the 'new normal' in a safe and responsible way, the technology sector is likely to play a bigger role in making this shift possible, making it an in-demand and thriving sector in Canada.