While the Covid-19 pandemic has impacted a majority of business sectors across Canada, Construction has managed to somewhat thrive through the ongoing tough times. This was possible in part due to the provincial and federal infrastructure investments. The new crown corporation Canada Infrastructure Bank will invest $35 billion from the federal government into infrastructure projects.
According to the projected statistics by Statista, the value of new construction in Canada is likely to exceed US$333 billion (CA$ 434 billion) by the year 2023. As this sector grows steadily, the demand for occupations associated with the construction industry such as Construction Manager, Engineers etc. will also continue to grow. This coupled with the graying of qualified and experienced candidates and a shortage of new skilled trade workers means finding the right talent for your construction project is harder than ever.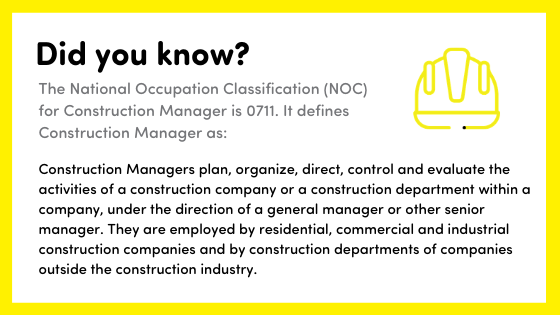 If you are a Construction business and looking to hire a Construction Manager to support your growing business, regardless of scarcity, you need a candidate that has these top 7 skills:
Team Management:
A Construction Manager's majority of daily tasks will involve 'managing' teams. Whether it is managing a team of engineers, workers, consultants or even other cross functional departments (vendors, raw material suppliers, etc.), their ability to get diverse working groups on the same page, make them work towards a common goal and play a pivotal role in managing challenges will be tested at all times. Look for an efficient Team player who can handle these functions promptly and professionally.
Delegating Tasks:
One of the key elements of becoming a manager is having the ability to delegate tasks and get the work done in an efficient and timely manner. In the role of a Construction Manager, there will be several moving pieces that need to be completed by different experts within your team. Your next Construction Manager should possess the skill to delegate work, avoid micromanaging and must know how to set realistic deadlines to keep your projects on track.

Planning:
Commercial and Non-commercial construction projects are often spread across a span of few months to even years involving huge investments. In order to make sure that everything goes smoothly, the ability to make a proper project plan and deliverables is an important skill that you need to assess in your next Construction Manager. Without proper plans, projects and timelines can go haywire, costing huge losses and potentially loss of reputation too.
Risk Management:
In the Construction sector, risk may not essentially mean huge loss, but sometimes simply an occurrence of something different than planned. Your next team member needs to possess the right approach and skills to manage unexpected changes in the scope of work or delayed milestones. In simple words, they should function as a solution provider in case of a potential risk or sudden changes in a project. In addition, they must also be able to anticipate potential risks if there are any changes in your project or your local rules and regulations.
Knowledge Update:
The construction sector is not immune to technological developments. A Construction Manager candidate must be aware of the latest trends and technologies surrounding your industry. Typically, things like compliance requirements and legalities often change around construction projects over a period of time. Look for a candidate who is aware of the latest news, changes and requirements in your industry, so that informed decisions can be taken in a timely manner.
Communication Skills:
In today's world having good communication skills is a 'must-have' for most workplaces. A Construction Manager will be required to interact with a wide range of people including workers, investors, business associates, vendors, suppliers, government officials etc. Thus, this is a key quality that you must look for in your potential candidate, when hiring your next Construction Manager.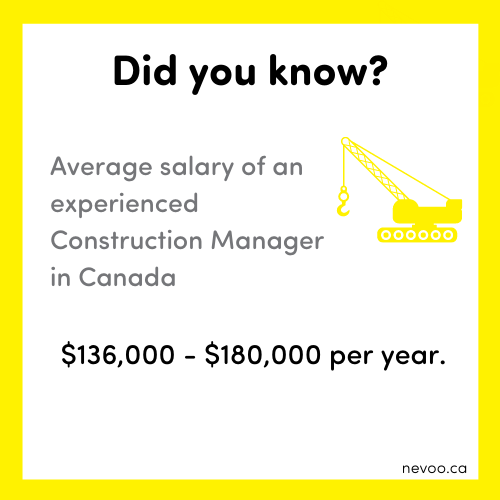 The world of business has changed in unprecedented ways due to the pandemic. As a business operating in the pandemic world, the skills you need to look for in your next Construction Manager may have changed. For instance, apart from education and experience, many construction businesses are now looking for skills like technical acumen in their potential candidates, to ensure that they can handle remote working, remote team management and are able to learn new construction technologies and systems etc.