The previous four days have focused on things you can do proactively to lead a healthy life and stay safe. Today is about situations and hazards that pop into your path or space and require immediate action to avoid serious injury.
Despite your best efforts, you're going to be faced with situations that are going to need your attention and action. Being informed and prepared is the best defense against "Murphy's Law".
In Day Five, we look at Common Hazards.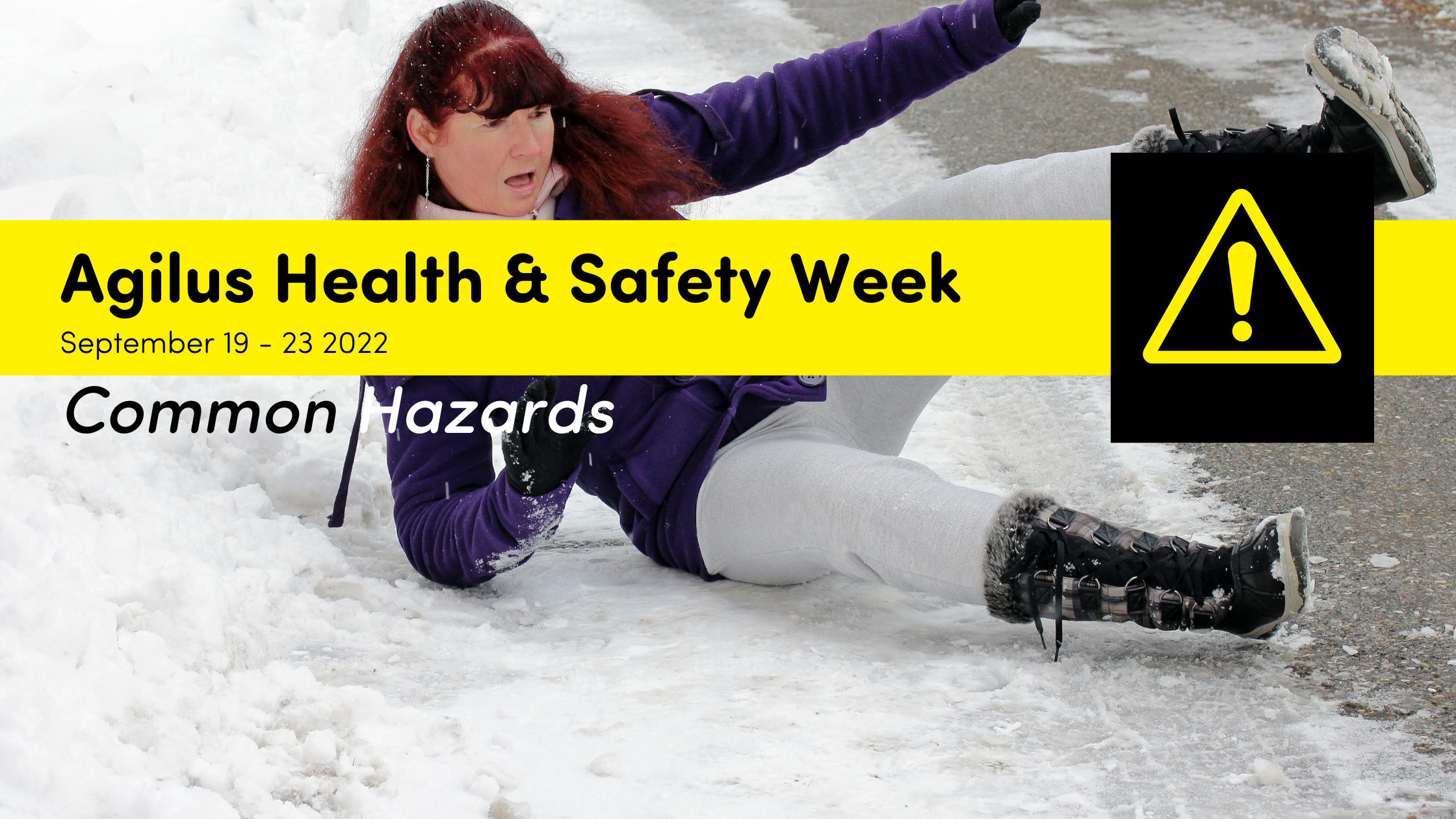 Avoid falling in the winter by walking on plowed sidewalks and clearing and salting/sanding your driveway.
Health and Safety professionals have identified ten of the most common types of hazards that you are likely to experience in the workplace and at home. These are hazards related to working at height, chemicals, housekeeping, electrical, forklifts, lockout/tagout and confined spaces.
In no particular order, the ten major hazards in the workplace:
Falls and falling objects

Slipping or tripping

Chemical exposure

Housekeeping

Fire hazards

Electrical hazards

Repetitive motion injury

Working near motorized vehicles.

Using or working near machinery

Workplace violence
Watch how H&S consultants identify areas of potential hazards.
Falls and falling objects
In 2018/2019, falls were leading cause of injury hospitalization among all ages in Canada. Working at heights at home or at work requires special attention.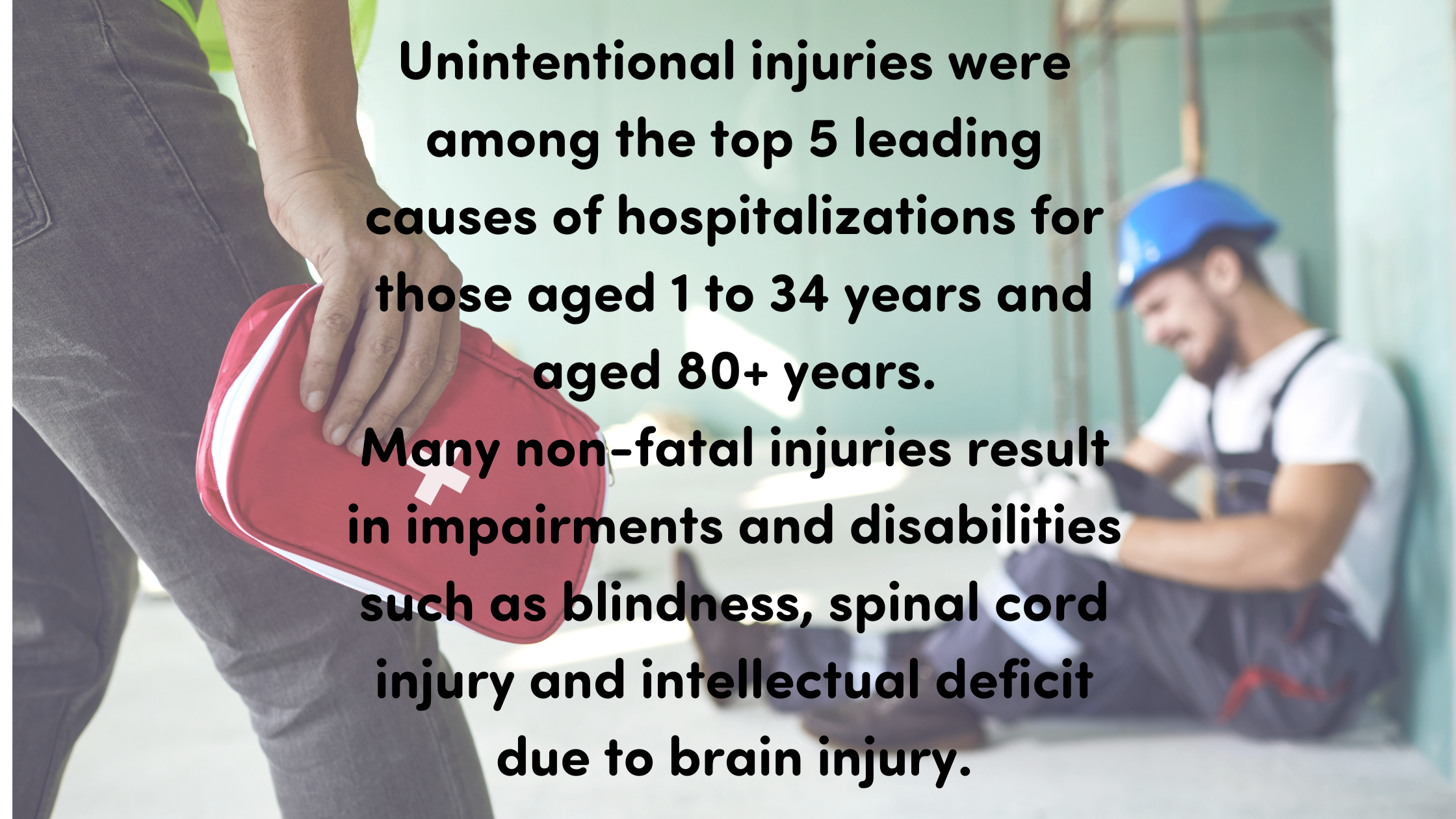 Before using any ladder or stepladder, make sure it opens fully.
Check that ladder extensions are fully locked and that the ladder legs are stable on a flat, non-slippery surface.
Clean off any slippery material on the rungs, steps, or feet of a ladder before you use it.
Don't go over the load limit noted on the ladder.
Always have a spotter.
Use a harness and anchor whenever possible.
If work is being done overhead, wear a safety-certified helmet and PPE. Avoid working directly below others.
Beware of wet, slick or uneven surfaces.
Wear proper footwear.