As businesses across Canada struggle to bounce back after another COVID-19 wave, one of the priorities employers in Canada will have in the new year, is attracting the best candidates from a robust talent pool eager to get back to work.
Knowing what trends are reshaping the world of professional hiring is important. After all, you would want a highly skilled and qualified professional to choose your company, among other competing job offers.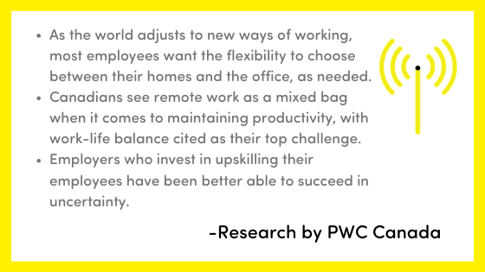 Here are the top 5 things that can help tilt the interest of qualified professionals towards a job opening in your organization:
Overall Benefits:
Jobseekers are more likely to choose a company that seems to offer an overall good mix of benefits. Better salary, safe work environment, flexibility, internal mobility added insurance/ health coverage, paid leave, and perks like a health club membership, are major considerations for professionals when it comes to choosing a role in an organization. But stay away from pool tables and free snacks as the post-pandemic employer sees little value in these.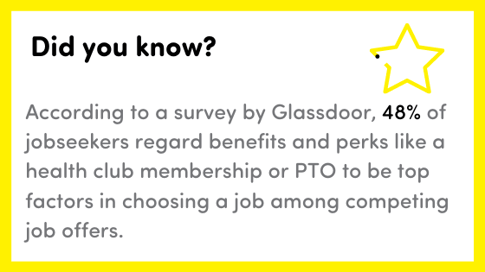 Flexibility:
In the current scenario, 'work from home' flexibility seems to be a key feature that employees are looking for in their future employer. According to research by PWC, ONLY 1 out of 4 employees say that they want to return to work full time. Job seekers are much more likely to apply for roles that allow flexibility to work from home or in the office and the option to change working locations to office or home if needed. Saving time on the commute, better work-life balance, and staying safe during the pandemic are the incidental benefits associated with the flexibility to work from home.
Growth Opportunities:
Growth Opportunity will be attractive for job applicants in the year 2021. Many professionals will be eager to move up the corporate ladder after their career has stalled for most of 2020. Those who have upskilled amid Covid are looking for better roles. It will be important to highlight growth and development opportunities that you are offering within your organization to attract top talent.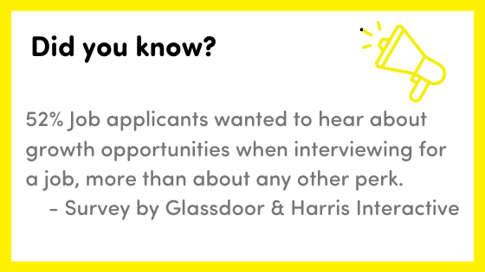 Job Stability:
The pandemic has led to a general sense of chaos and career instability among professionals, especially among those whose jobs were impacted by the COVID-19 slowdown. Going forward, professionals are looking to work for businesses that can promise a better outlook for the year 2021. If your sector is one of those expected to thrive in the upcoming years, you may want to highlight that job stability and a promising career are key advantages of working with your organization. Job seekers are also going to take note of how you treated your employees over the pandemic. Were you fair and empathic? Did you conduct short-term layoffs? Were they the first to be hired back? Were you transparent in your communications? You don't need to include these in a job description, but be prepared to discuss your actions when you are interviewing.
Meaningful Work and Autonomy:
Employees are looking for meaningful work opportunities that offer purposeful work and are not just committed to a successful bottom line. Employers that value employees and trust them to do their job without micromanaging are likely to be preferred by job applicants. How are you managing your remote workforce? What does your performance review process look like in this new WFH model? Job seekers want to know you have a plan to assess productivity which means more than screen time.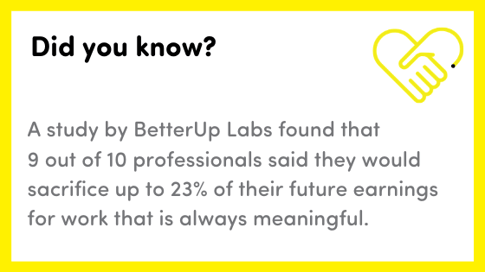 The year 2021 will bring a fresh breath of opportunities for employers and employees. As a business, it is essential to update your hiring strategy so your business offers the best in market value preposition for potential candidates.
Looking for more tips on attracting & retaining new talent in 2021? Read our Talent Squeeze Report!